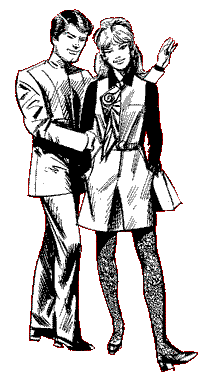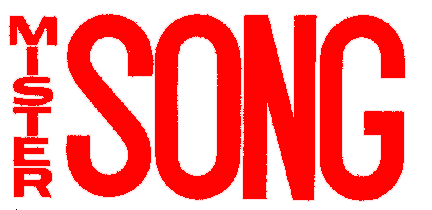 Created by: Marcel Navarro (1919- )
Scripts: Franco Frescura
Art: Giorgio Trevisan

Mister Song is the top agent of an UNCLE-like secret organization, CLASH, which fights to protect world peace. His partner is the glamorous Miss Kiss. His boss is Billy Brown. Their enemies include the crime syndicate Crimen and would-be world conqueror Astaroth.
The Stories

1. La Chose au Fond de la Mer [The Thing at the Bottom of the Sea] (WAMPUS 1-2, 1969)
2. Dans Cinq Jours, la Fin [In Five Days, The End!] (WAMPUS 3-4, 1969)
3. La Disaparition de Saturne X [The Disappearance of Saturn X] (WAMPUS 5-6, 1969)
Publishing History


Mister Song was originally published in 1969 by Editions Lug as a back-up feature in Wampus.


The Authors

FOR MORE ON MARCEL NAVARRO AND FRANCO FRESCURA, .

Giorgio Trevisan is an Italian artist.

| | |
| --- | --- |
| Mister Song, Miss Kiss and the CLASH are currently appearing in HOMICRON and WAMPUS. | |