| | |
| --- | --- |
| | GENEALOGICAL TREE OF THE FRENCH WOLD NEWTON UNIVERSE |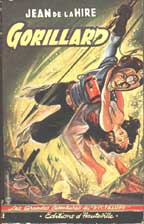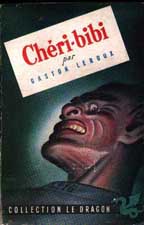 THE NYCTALOPE
Picard / Sainclair Families

: character present at Wold Newton in 1795.
characters made up for the purpose of connections.
links (not hyperlinks - return to

) to another genealogical tree.
Name on same level may not always be on same age group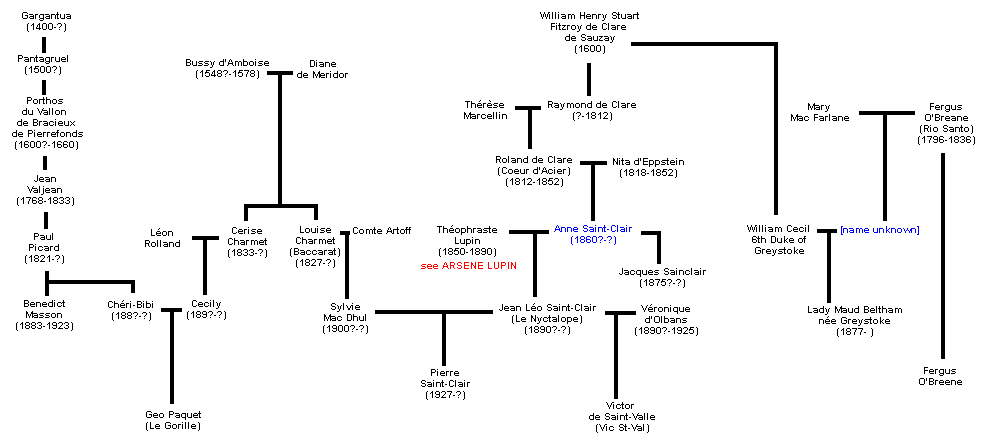 SOURCES:

The primary ancestor of this proud line of crime fighters starts with the Fitzroy Stuart de Clare de Sauzay, a complex family lineage related to both the Stuarts of England and the Clares of France, and whoe history was partially recounted by Paul Féval in his Les Habits Noirs saga, to the extent that twice, the Black Coats try to steal the huge fortune of the Clares.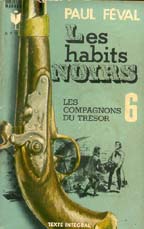 We have not reproduceds here the enire Fitzroy/Stuart/Clare family tree, but only the branch that led to Roland de Clare, who persecuted by the Black Coats was forced to go underground and live under the guise of Coeur d'Acier [Heart of Steel], before eventually exposing and defeating the member of the Blkack Coats' High Council Marguerite Sadoulas, who had become Countess of Clare by marrying Count Joulou du Brehut de Clare. Marguerite was also Lecoq's mistress and the mother of Monsieur Lecoq. (See the Lecoq family tree.)

Roland the Clare married Nita d'Eppstein; they were both eventually murdered by the Black Coats, but not before fathering a child (whose existence remained unknown to the criminal society) whom they sent to be raiused in America. We have called that child Anne Saint-Clair or Sainclair.

(Another descendent was Jacques Sainclair, who grew up to become a lawyer and Rouletabille's confidente as indicated by Gaston Leroux.)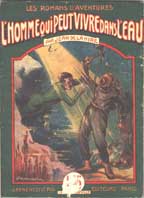 Anne Sainclair had an affair with Theophraste Lupin (see the Lupin family tree) and their son was Jean Leo Sainclair, who grew up to become the crime-fighter known as the Nyctalope, whose adventures were chronicled by Jean de La Hire.

The Nyctalope had many amorous liaisons, but we only researched two of his companions:
- with Véronique d'Olbans, the Nyctalope's descendence produced the modern-day secret agent Victor de Saint-Valle, a.k.a. Vic St. Val whose exploits were anonymously recorded by Gilles Morris.

- with the plucky Sylvie Mac Dhul, the Nyctalope fathered a son, Pierre. We have not yet traced any modern-day descendents of Pierre Sainclair.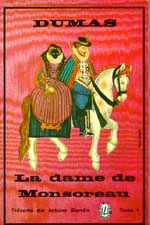 The Nyctalope's wife and true love, Sylvie Mac Duhl, is herself part of an interesting family. We were able to trace her ancestry to the notorious Louise Charmet, a.k.a. Baccarat, and her husband the Russian Count Artoff. (As chronicled by Ponson du Terrail, we know that Baccarat was at first the enemy, then the ally, of Rocambole.) Her ancestry can be traced to the fearless Count Louis de Bussy d'Amboise, and his lover Diane de Meridor, Countess of Monsoreau, whose dramatic lives were chronicled by Alexandre Dumas in La Reine Margot and La Dame de Monsoreau.

Thanks to Ponson du Terrail, we know that Baccarat had a younger sister, Cerise, who married Léon Rolland, and whose descendent was the beautiful Cecily who, according to Gaston Leroux, became the wife of the hulkish and unjustly framed convict Chéri-Bibi. Their modern-day descent is the equally hulkish French secret service agent Géo Paquet, a.k.a. The Gorilla, whose adventures were chronicled by Antoine Dominique.

Chéri-Bibi's genes were the unique product of a linage of strong, bear-like men including:
- Benedict Masson, whose brain was transplanted into that of the android Gabriel, as recounted by Gaston Leroux in La Poupée Sanglante;
- French Police Inspector Paul Picard whose life was chronicled in William Kotzwinkle's Fata Morgana;
- the enormously strong but kind-hearted Jean Valjean, whose tragic life was narrated by Victor Hugo in Les Misérables;
- the famous Musketeer Porthos du Vallon and his manservant's wife, Mrs. Picard, as established by Alexandre Dumas in Les Trois Mousquetaires;
- and further, to the semi-mythical giants of the 14th century, Gargantua and his son, Pantagruel, whose colorful lives were chromnicled by Rabelais.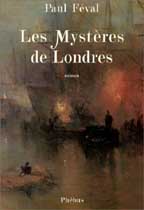 Finally, on the British side of the Fitzroy Stuarts, we were able to trace descendents to William Cecil, the 6th Duke of Greystoke, who fathered the beautiful Lady Emma Beltham, who became Fantômas' mistress (see the Rocambole family tree), according to Marcel Allain & Pierre Souvestre.

On her mother's side Lady Beltham's parentage could be traced to Fergus O'Breane, Marquis of Rio Santo who led the British underworld according to Paul Féval's Les Mystères de Londres, and whose modern-day descendent is Fergus O'Breen, whose life was chronicled by Anthony Boucher.